A dinner reservation at a fancy restaurant is your classic Valentine's Day staple, but this year we really wanted to consider if that money would be better spent doing something else. Today we bring you 5 super fun and unique alternative SWFL date ideas for Valentine's Day dates that aren't dinner and a movie!
So this year, Brad and I wanted to challenge our typical Valentine's Day dinner date with a fun way to celebrate this love filled day.
*Spoiler Alert* you can still do dinner, too!
This Week's Episode Freebie:
1) Gourmet Dessert Making Class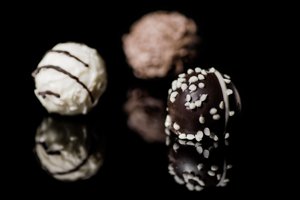 WHAT:
Norman Love Dessert Classes - from Truffles to cookies, pies, cakes, gourmet confections, chocolate dessert painting, sweet breakfast pastries, and more.
WHERE:
Norman Love Confections
11380 Lindbergh Blvd.
Fort Myers, FL 33913
COST:
$95.00 + Tax
HOW TO BOOK:
Call (239) 561-7215
2) Private Couples Sunset Cruise
WHAT:
Private sunset cruise - watch the dolphins in the backwater bays of Naples with Captain Marc, a USCG Certified Master Captain on a brand new 2019 Pathfinder 22' Bay Boat
WHERE:
Lucky Anchor Charters
13531 Vanderbilt Dr.
Naples, FL 34110, USA
COST:
$250.00
HOW TO BOOK:
Call (239) 595-3456
3) Kayak & Canoe Paddle Date
WHAT:
Rent the highest quality kayaks or canoes from Estero River Outfitters. The Estero River is very easy to navigate with little to no current. The Estero River meanders 4.5 miles through mangroves, scrub forests scenery and an abundance of Florida wildlife. The river is one way down, and the same way back.
WHERE:
Estero River Outfitters
20991 South Tamiami Trail
Estero, FL 33928
COST:
Approximately $20/per person for 2-hr rental
HOW TO BOOK:
Call (239) 992-4050
4) "Daycation" at SWFL's Prettiest Private Resort
WHAT:
The Hyatt Regency Coconut Point Resort & Spa in Bonita Springs has quickly become one of SWFL's most pristine private resorts. It's pretty pricey for an overnight stay starting out at around $500/night around Valentine's Day but did you know you can purchase a day pass to the resort instead? Enjoy their amazing lazy river, multiple pools, adult-only area, and more. You can even add a day pass to the spa.
WHERE:
Hyatt Regency Coconut Point Resort & Spa
5001 Coconut Road
Bonita Springs, FL 34134
COST:
Approximately $65/per person for the entire day
HOW TO BOOK:
Visit www.ResortPass.com
5) Private Scenic Island Plane Ride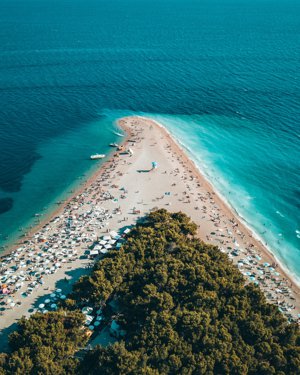 WHAT:
Private Island Scenic Flight Date - Have you ever seen our beautiful SWFL islands from the sky? Paragon Flight, a local flight school in Ft. Myers, offers hour long scenic aviation tours for you and your sweetie. Talk about something unique!
WHERE:
Paragon Flight
511 Danley Drive
Fort Myers, FL 33907
COST:
$350
HOW TO BOOK:
Call (239) 274-3170